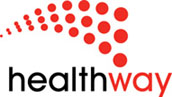 Jenna Kart Club had the honour of hosting the 2009 WA State Titles.
On behalf of the Committee and Members of JKC,
we thank all the karters and interested people from around Australia who attended the
SmokeFree 2009 WA Dirt Kart State Titles
and helped make it so successful.
Congratulations to all the Western Australian Champions and all the other drivers who placed in their respective Classes.
Our sincere thanks to all our volunteers who ran the meeting. Without you, a meeting is just not possible.
SmokeFree 2009 WA Dirt Kart State Titles Points
SmokeFree 2009 WA Dirt Kart State Titles Results
Thank you to our very generous sponsors. Please use and recommend them wherever possible to show your appreciation that they support our sport.
Healthways
Aelek Doors
Bel-Ray
Doors Doors Doors
Flat Out Karts
Full Throttle Karting
Kartmart
Koyote Karts
Maddington Smash Repairs
Nashtec Auto Electrics
Naus Door Makers
Norm's Doors
Revolution Racegear
Tyres & More
Visual Interior Designs
1/2 Price Pottery, Willetton
AMF Bowling
Auto Pro, Bentley
Auto Pro, Kwinana
Better Pets and Gardens, Jandakot
Cancer Council - 2 & 5 Crunch and Sip
Coventrys, Bibra Lake
The Dragon's Hoard
Gosnells SwiftyLink
Indoor Kart Hire, O'Connor
Malz
Raptor Racing Optics
Repco, Bibra Lake
Roofmart
Supercheap, Canningvale
Supercheap, Spearwood
Valvoline
West Coast Eagles
A sincere thanks to the following people who helped make a difference at the
SmokeFree 2009 WA Dirt Kart State Titles.
We appreciate that you gave up your time in some way to ensure the meeting was a success:
Colin Nelson, Luke Morton, Sharon, Keith Neale, Norm Hughes, David Trevena, Ashlee, Braidyn Nelson, Joseph Penales, Brendan Joyce, David Leighton, Ken Ditchfield, Annette Rance, Robyn Chinnery, Nicki Morrell, Leanne Ettridge, Helen McDougall, Joanna McDougall, Great Northern Kart Club members (flag marshalls), Goomalling St John's Ambulance (First Aid), Kylie Blackbourn, Peter Hubeck, Brian Luck, Bob Waters, David Palmer, Jeff Seaton, Harvey Morrison, John Thompson, Joel Neale, Adrian Glendinning, Amy Neale, Hanna Green, Brad Willis, Mariesa Bywaters, Melanie Mancini, Wayne Mancini, Larry Maynard, Greg Glendinning, Brooke Carleton, Angelina Carleton, Carman Quinn, Helen Miller and Matthew Carleton.